Grantham House, 55a Grantham Road, Brighton, BN1 6EF
Phone Nik: 07760 492 136 Phone Cal: 07540 496 076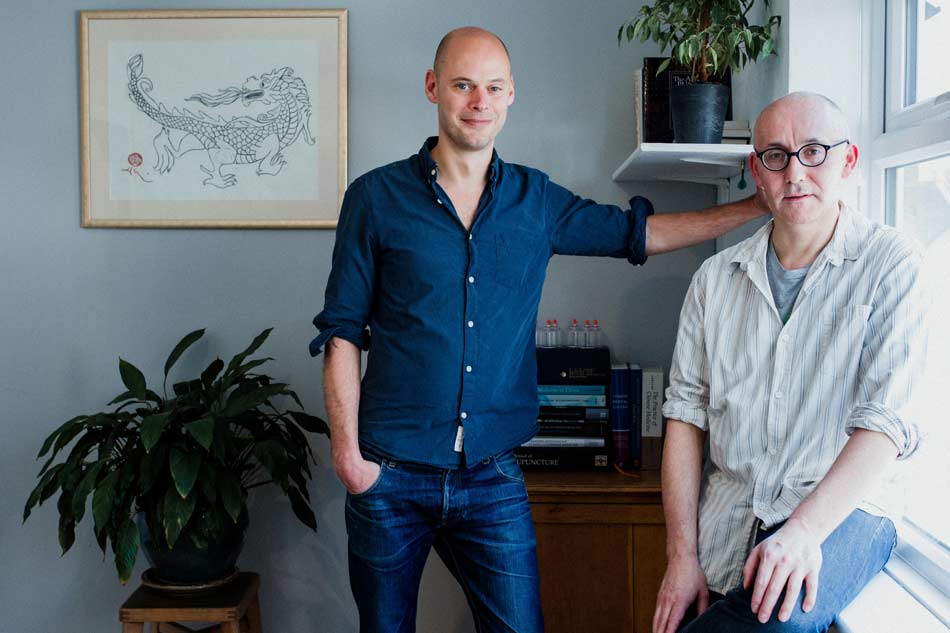 Dragon Acupuncture was founded in 2003 by Nik Tilling & Calum Thomson.
Together we pioneered the multibed clinic approach in the UK, where many patients are treated alongside each other in one large room. As a result of working in this way for over a decade we have gained a considerable wealth of experience, having treated many thousands of Brighton & Hove residents over the years.
We now primarily focus on one-to-one treatment, offering hour long appointments which allow us to go to real depth in treatment.
Customer Testimonials
"I am so impressed with the Dragon Acupuncture Project - I was very quickly relieved from pain that I had put up with for two years and also treated with great care and sensitivity. I now continue to go (even though the initial problem is resolved) to boost my energy and improve my emotional well being - Dragon Acupuncture Project offers such a high standard of treatment. A friendly, warm and welcoming, individualised treatment service. I keep recommending it to friends."